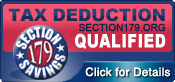 We specialize in all types of used equipment, with a focus on used balers.
Used balers come in many differenty sizes and shapes: There are vertical balers, horizontal bailers, two ram bailers, closed door horizontal balers, horizontal auto tie balers and more. It seems obvious but balers make bales, it's funny but many people often confuse the spelling. Bail, bailes, bailer, bailing, bailers for sale, bailer deals, bailer dealers, horizontal bailers, and vertical bailers are all among the most searched words on this subject, but they are all misspelled.
If you would like to buy, sell or rent a baler, please give us a call or send us an email via the "Rent or Buy a Baler" or "Sell a Baler" tabs at the top of this page. We are happy to assist you!